Update – April 3rd, 2023

EU tasks VERDI Consortium with investigating mpox and improving pandemic preparedness
The VERDI Consortium, coordinated by the University of Padua and Penta Foundation (Italy), has received an additional €5 million funding from the European Union (EU). Thanks to this contribution, VERDI will examine the impact of mpox on populations at higher risk of infection or severe disease, such as people with HIV, pregnant women and children.
Read the press release »
The Istituto Zooprofilattico Sperimentale delle Venezie (IZSVe) is among the partners of the VERDI project, a multidisciplinary global network that aims at improving the understanding of the epidemiology, transmission, disease progression and treatment of variants of SARS-CoV-2 among children and pregnant women, to inform public health strategies.
The VERDI consortium consists of 22 centers of excellence in Europe, USA, South Africa, the Caribbean, the Middle East and Asia, coordinated by the University of Padua and Penta Foundation, with scientific coordination shared between University of Padua and University College London.
The IZSVe will be involved in the genetic characterization of viral variants circulating in the pediatric population and in pregnant women.
VERDI project objectives
The main objectives of the VERDI project are:
to track and characteriseSARS-CoV-2 genetic variations in pregnant women and children across the globe, enhancing our existing network of population-based and clinical cohorts of pregnant women and children in Europe and beyond;
to rapidly advance the understandingof the effect of emerging SARS-CoV-2 variants of concern, in particular concerning the potential differential effects of variants of concern on transmission, severity of COVID-19 disease and treatment, and vaccine effectiveness;
to modelthe outcomes and impacts of variants of concern to inform the development of future vaccine strategies for children and pregnant women;
to develop evidence-based strategic and robust recommendationsfor the effective control and prevention of COVID-19 infection including vaccination and treatment options strategies.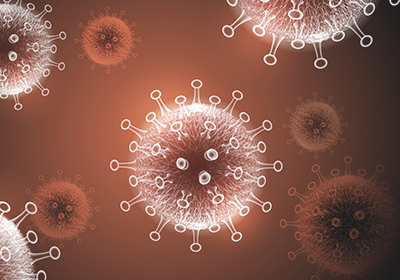 These main scientific objectives are underpinned by three further supportive objectives consisting in:
actively supporting and facilitatingdata- and information sharing, across existing cohorts, globally, making use of the EU COVID-19 data portal where possibly;
coordinating and aligning efforts with the EU-funded projects Orchestra, ReCoDID e RECOVER, and other research consortia funded by the European Union;
developing and implementing plans for the sustained operational readiness of the cohorts, in support of global research preparedness and response capacity for infectious diseases outbreaks of public health concern.
Further information
Further information on the VERDI project is available on the official website of the project: https://verdiproject.org
Go to the VERDI project website»
The VERDI project (101045989) is funded by the European Union. Views and opinions expressed are however those of the VERDI Consortium only and do not necessarily reflect those of the European Union or the European Health and Digital Executive Agency. Neither the European Union nor the granting authority can be held responsible for them.