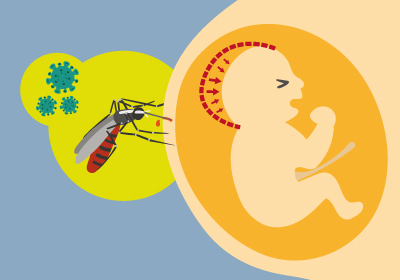 The ZIKAction Kick-Off Meeting was held in Kingston from October 30th to November 1st, 2016, which is not surprising, considering that Jamaica is one of the Caribbean islands mostly infected by the Zika virus.
The ZIKAction consortium is coordinated by the PENTA Foundation (Paediatric European Network for Treatment of AIDS) and aims to understand the complex pathogenic mechanisms of ZIKV vertical transmission and the development of microcephaly and other fetal brain abnormalities. This will allow to broaden the existing knowledge of this infection.
The 14 partners across the Caribbean, North America and Europe will conduct an interdisciplinary programme of research studies to address the ZIKA research gaps related to ZIKV epidemiology, natural history and pathogenesis, focusing on maternal and child health and monitoring newborns for some years after their birth.
The Division of Comparative Biomedical Sciences and the SCS3 – Diagnostic services, histopathology, parasitology at the IZSVe will be actively involved in the project. Their collaboration will mainly focus on pathogenesis studies and on the vertical transmission of the infection. Animal models and human tissue explants will be used to conduct the research, which will also be supported by the Department of Women's and Children's Health (University of Padua) and the PENTA Foundation.
Monoclonal antibodies known to be able to neutralize or exacerbate the replication of ZIKAV in vitro will be further tested to better understand the role of the mother immunity when the virus crosses the placenta.
Go to ZIKAction website »